HELLO, AND WELCOME TO MY PAINTING BLOG!
I am an artist living in the beautiful and peaceful countryside of the Washington state. I have created this blog in order to have a place where I can share my recent paintings, my painting process and ideas. I hope you enjoy visiting and viewing my artwork as I always enjoy the experience of viewing the artwork created by others. Please feel free to comment and discuss!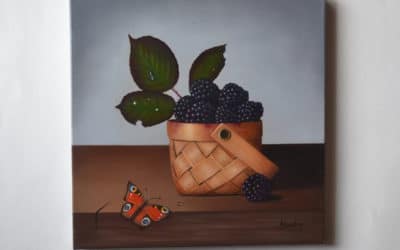 We are lucky to live near the beautiful Centennial Trail! There are a lot of blackberry bushes growing on the sides of the trail. I love to eat fresh berries when I take my Siberian husky girl Sky for a walk. I pick the berries, and she hunts for mice and moles in the...
read more