HELLO, AND WELCOME TO MY PAINTING BLOG!
I am an artist living in the beautiful and peaceful countryside of the Washington state. I have created this blog in order to have a place where I can share my recent paintings, my painting process and ideas. I hope you enjoy visiting and viewing my artwork as I always enjoy the experience of viewing the artwork created by others. Please feel free to comment and discuss!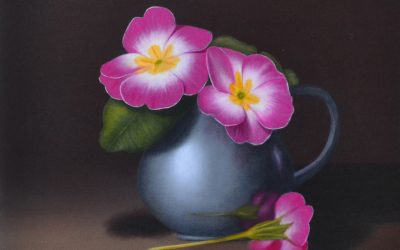 Our local grocery store is typically the first one to sell spring flowers, so I gladly took the opportunity to buy some pansies and primroses. There were so many color choices, but I fell in love with these pink primrose flowers. I took over 100 of...
read more