We live in the countryside, and there are a lot of farms around. I always enjoy looking at them when I go for a walk on the Centennial trail. I walk a lot of miles, and I pretty much memorized every single log on those red barns! I watch them sunlit, I watch them in rain, snow and fog!
I appreciate the hard work that local farmers do for us every day!
We do always try to buy produce from local farms, and I just know how hard they work, and how they love farming! Hope you enjoy this painting!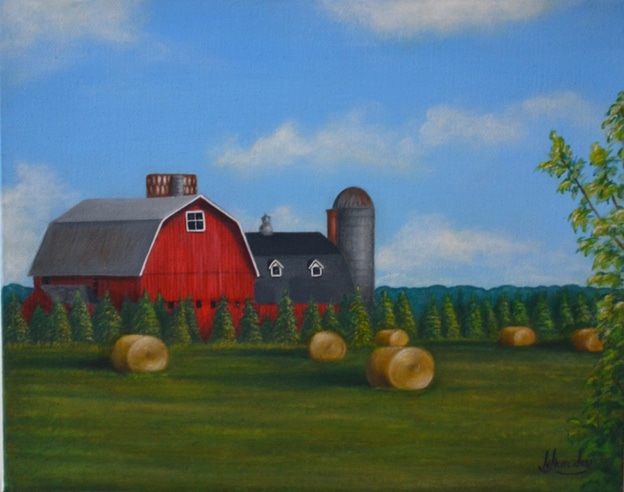 The painting was made on 8x10x0.5' cotton canvas with professional grade acrylic paint!