We are lucky to live near the beautiful Centennial Trail! There are a lot of blackberry bushes growing on the sides of the trail. I love to eat fresh berries when I take my Siberian husky girl Sky for a walk. I pick the berries, and she hunts for mice and moles in the grass 🙂  Every trip to the trail is an exciting adventure, and this year we had a beautiful warm summer which is rare in Washington state! It is back to the rainy season now, but the summer memories are all in the basket!
I love that some blackberry leaves have tiny holes made by hungry beetles! 🙂 I also loved that some leaves had dark red coloring on them. I think the butterfly and a water drop add more life to the piece!
Overall, I loved the composition, and I hope you love it too!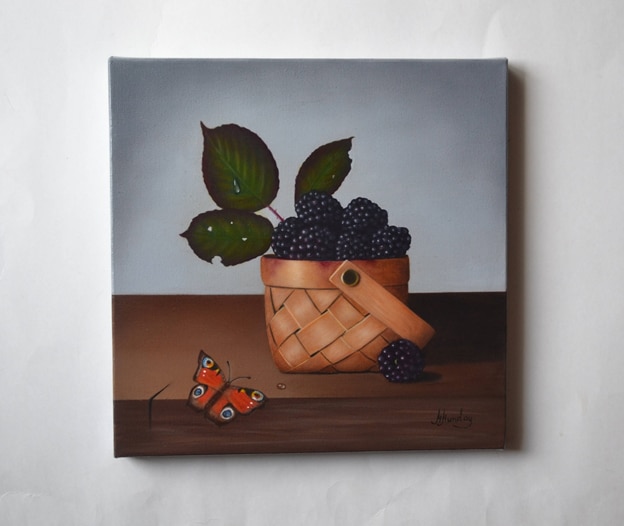 The painting was made on 10x10x0.5' cotton canvas with professional grade acrylic paint!